Jon Barba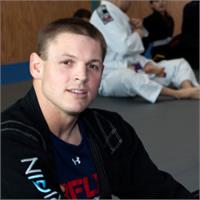 Jon Barba is a former National Strength and Conditioning Association (NSCA) Strength and Conditioning Athlete of the year. He holds a Master's Degree in Health and Human Performance from Fort Hays State University. Jon is an active NSCA member and Certified Strength and Conditioning Specialist (CSCS). He is a Certified CrossFit Trainer, Kettlebell instructor, MMA Conditioning Coach (NESTA), and Fit 2 Fight instructor.
Jon is the former fitness coordinator for the Colorado State Patrol with over 15 years of strength and conditioning experience. Most importantly, he lives this lifestyle and truly enjoys training others. When he is not teaching, you will find Jon on the mat participating in the RFLX Jiu Jitsu Program.
Jon Barba is currently not instructing any classes.